 PVC decorative pergolas
PVC pergolas composed of minimalist profiles. They are the ideal complement for your outdoor spaces. Give the distinctive touch to your terrace or roof garden.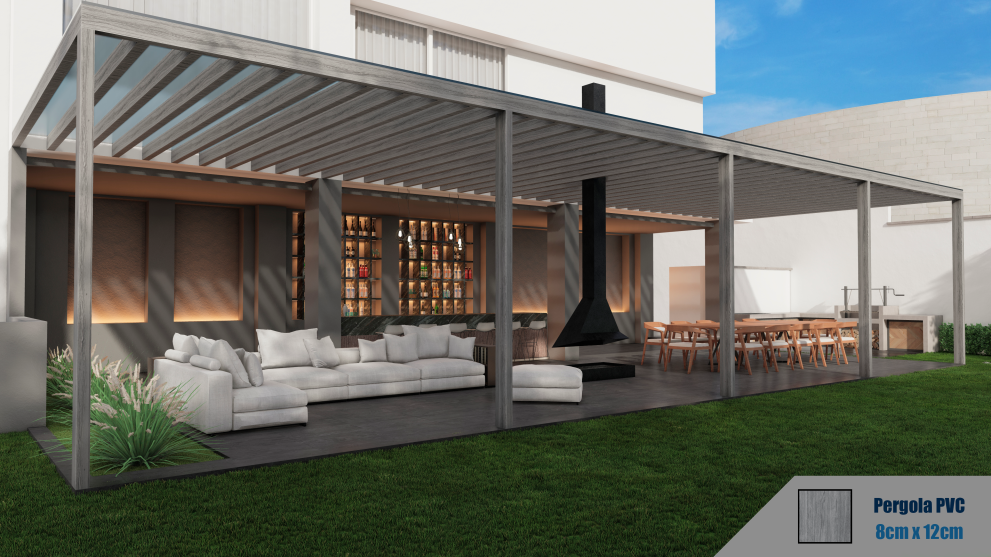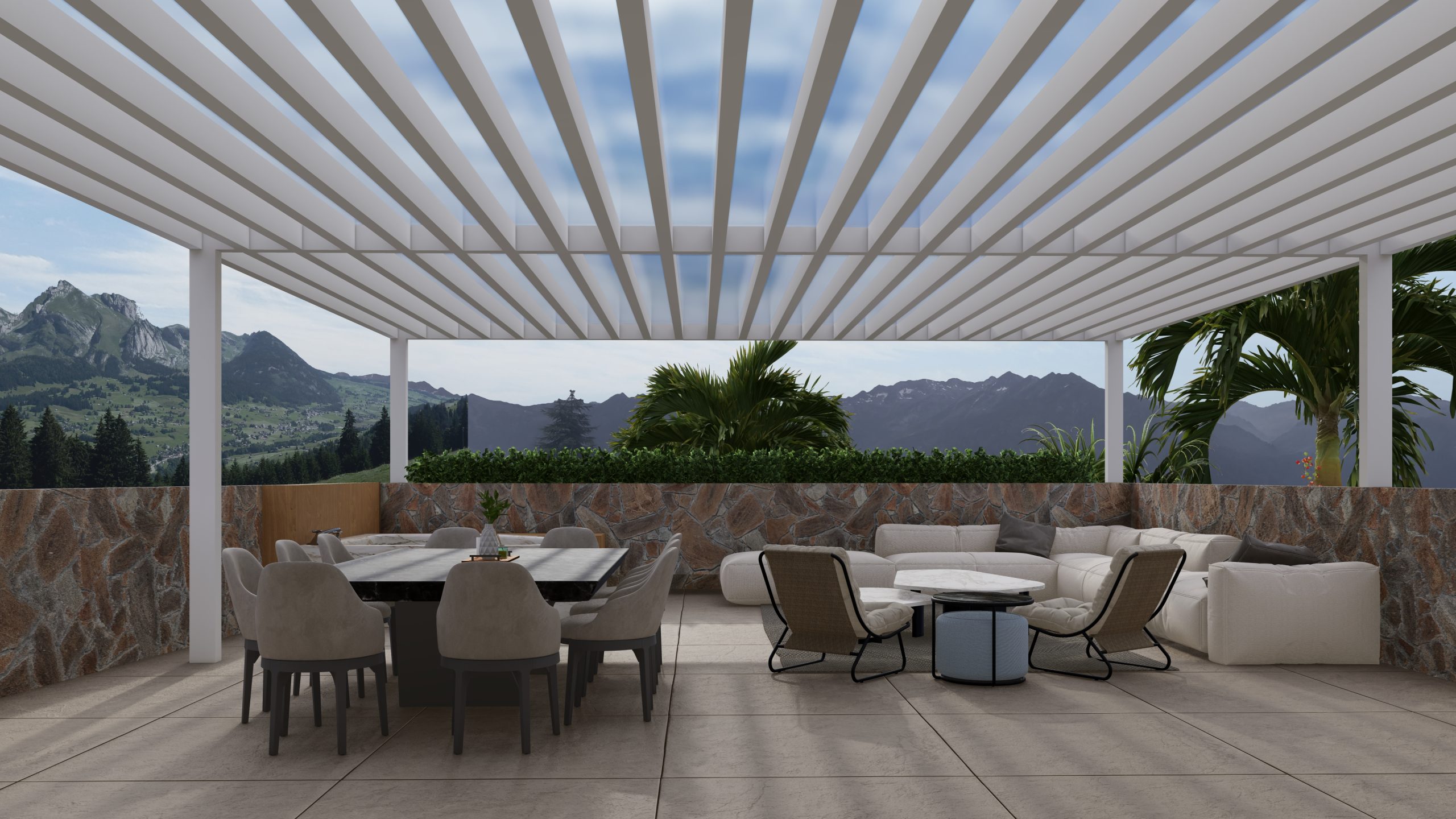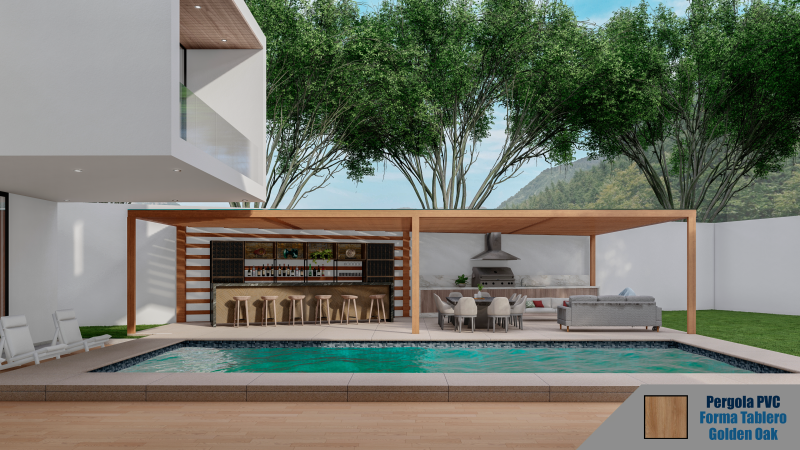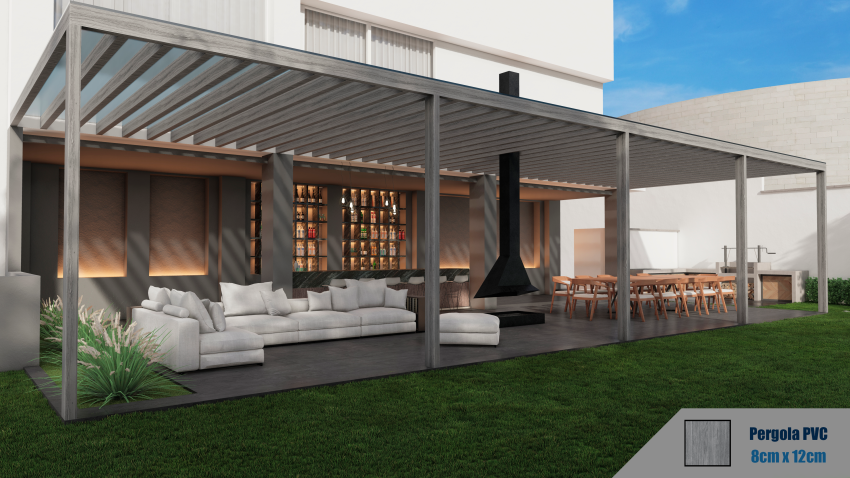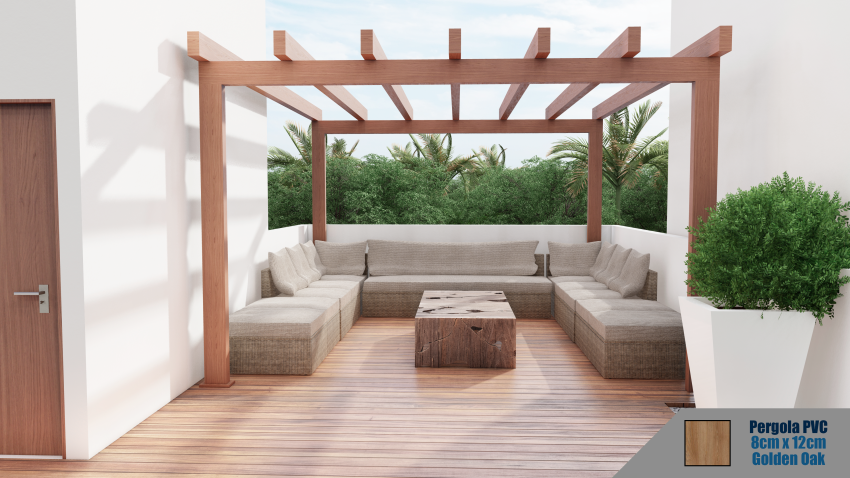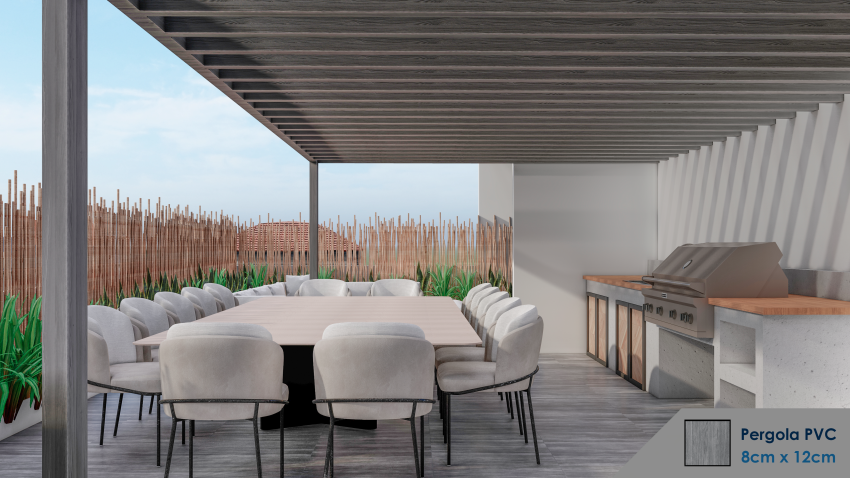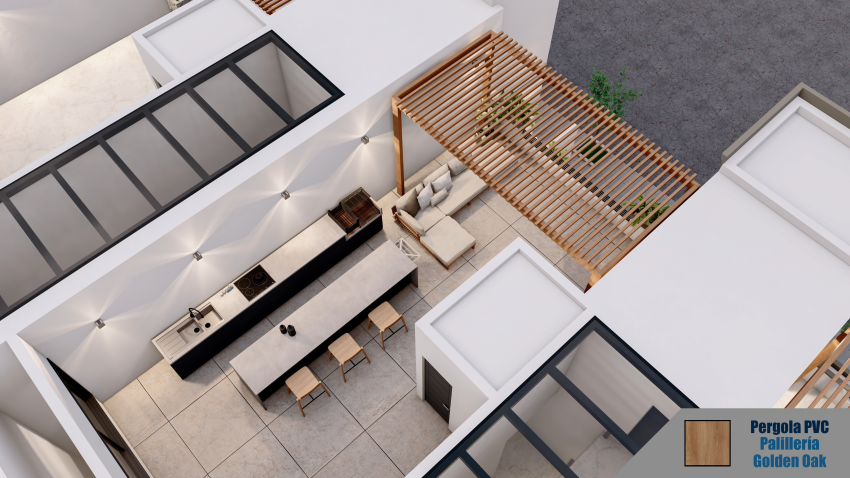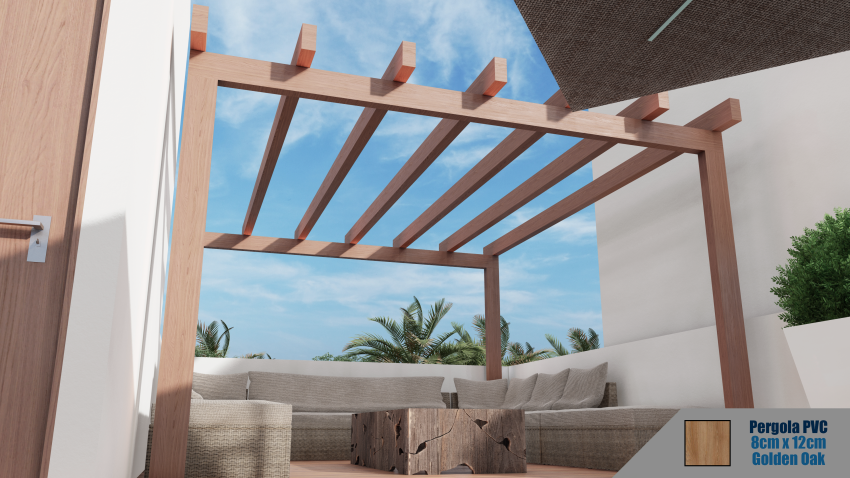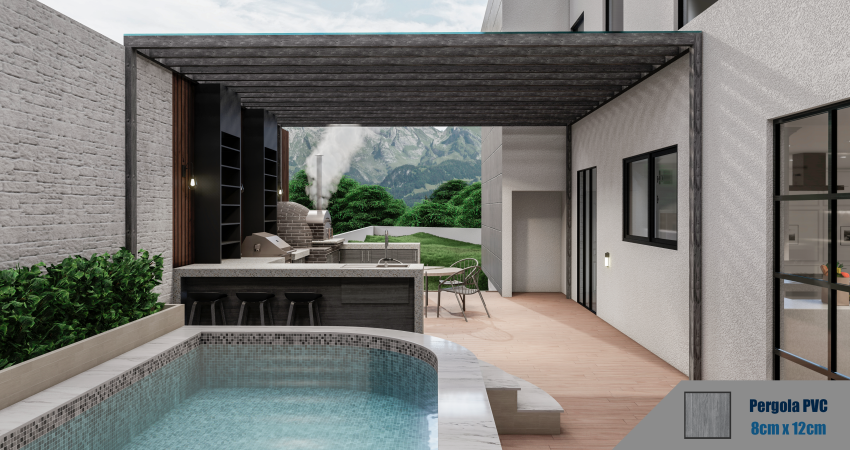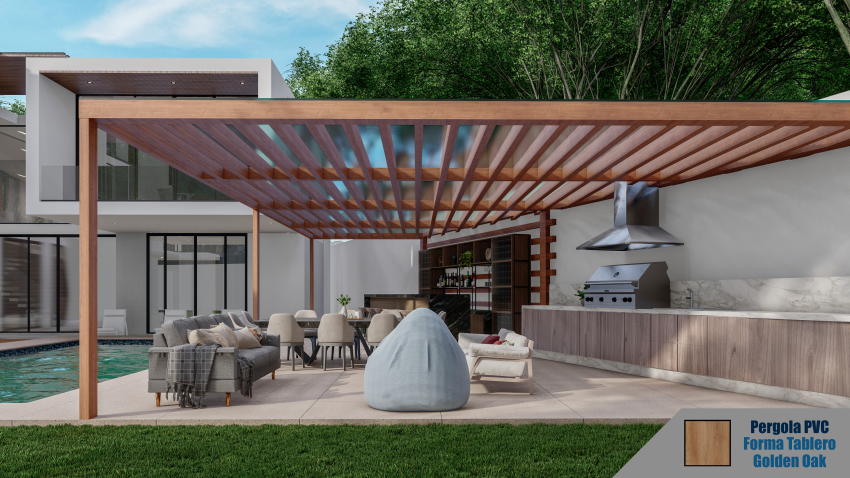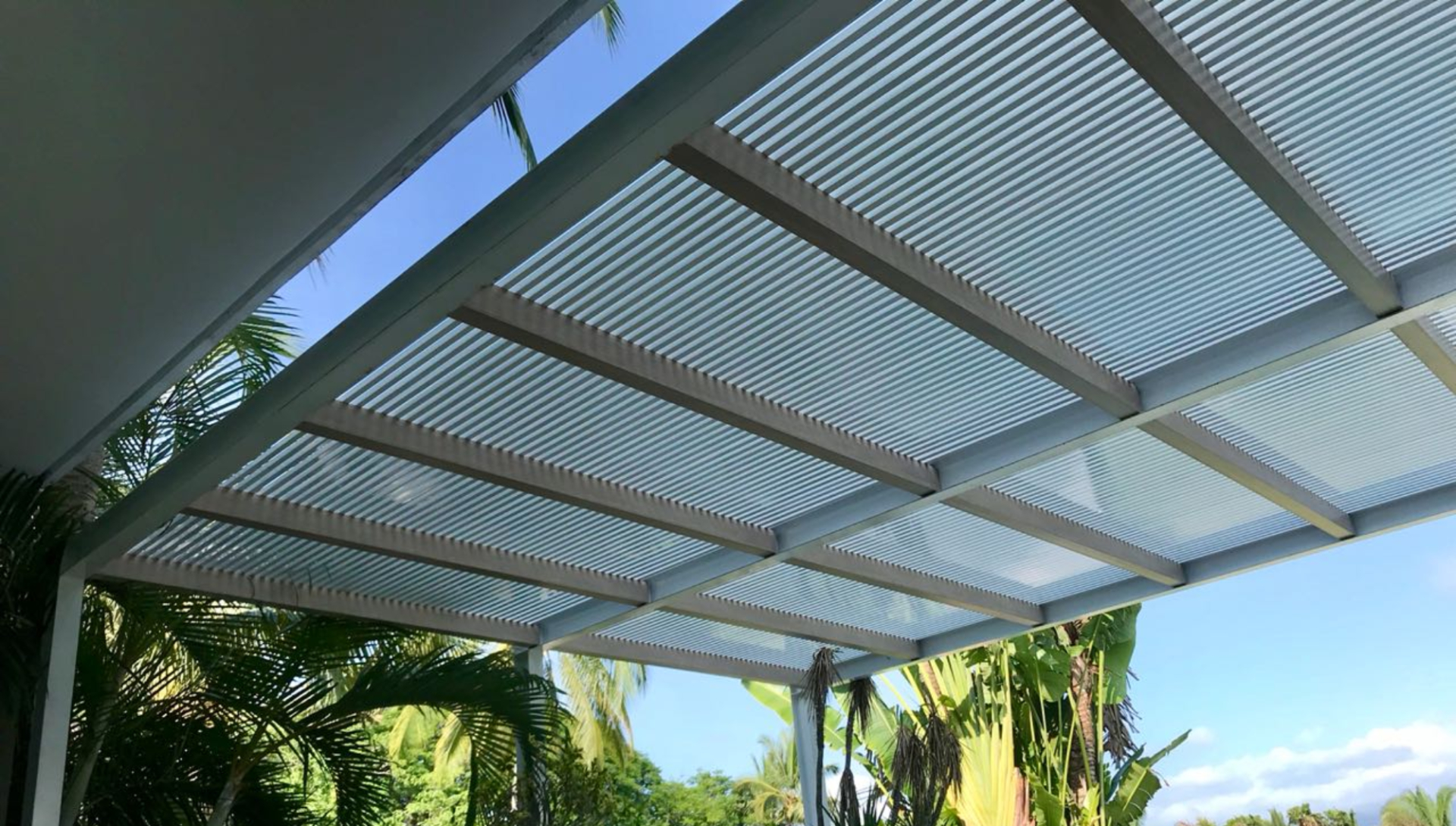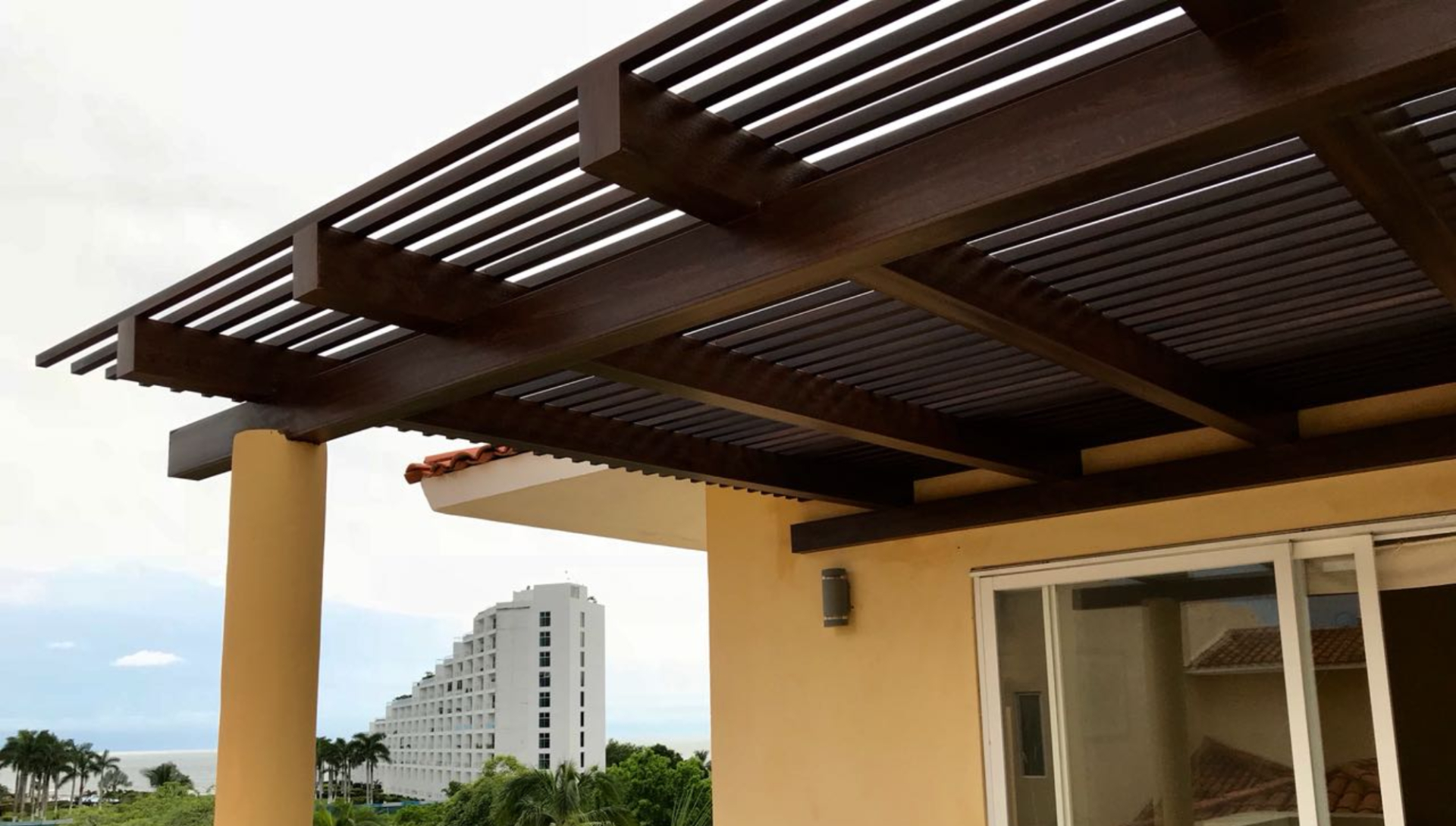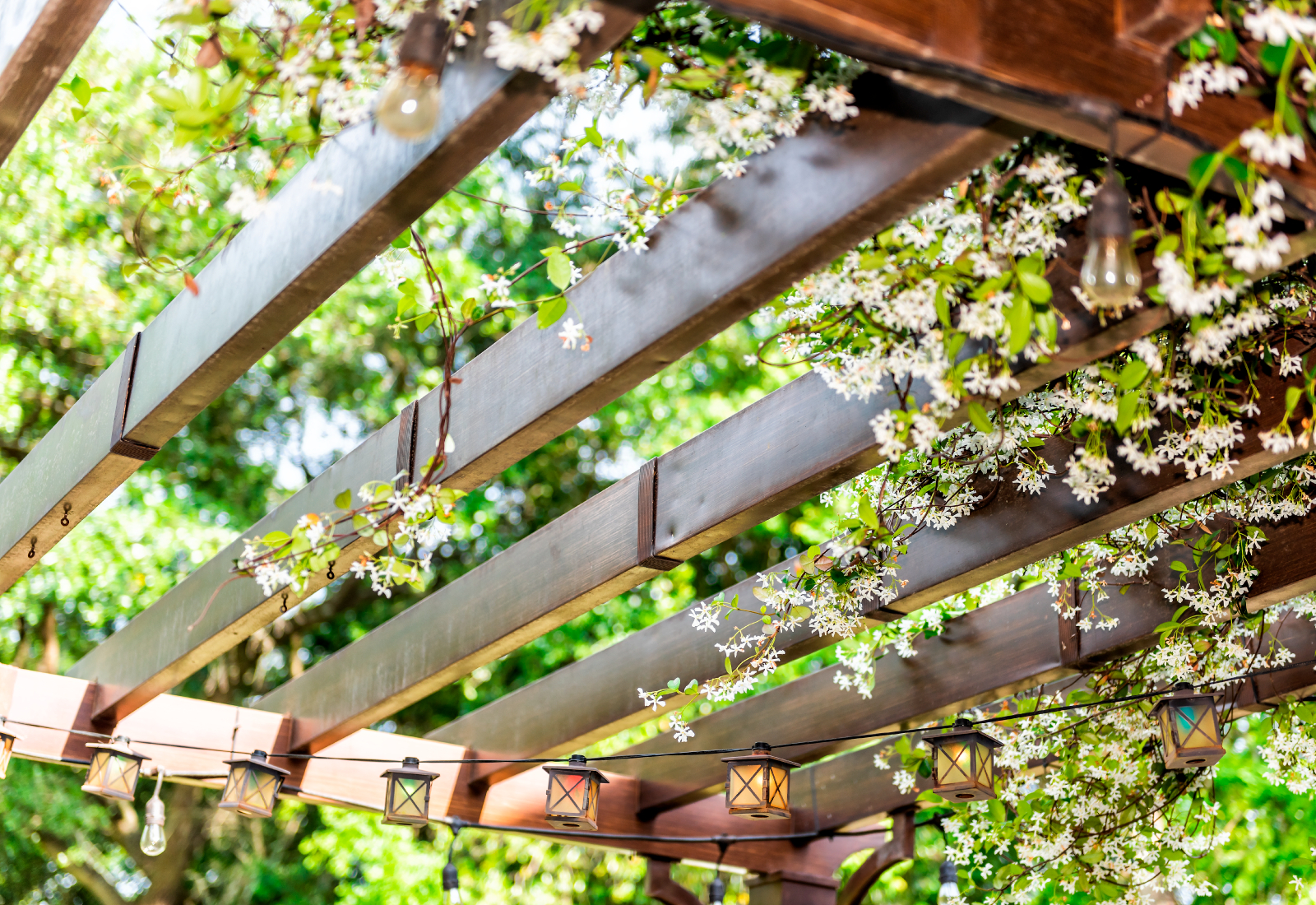 Pergolas manufactured and uniquely finished with individual profiles. You will love the different designs
Our pergolas for terraces, patios, gardens, and roof gardens are compatible with tempered solar control glass with safety films to provide maximum protection.
Benefits
They connect interior and exterior spaces.
They combine elegance, durability and protection.
They provide shade and protection from UV rays.
Versatile and adaptable to any architectural style.
Easy maintenance and cleaning.
Easily integrated with lateral motorized screens.
Features
Lightweight PVC extruded profiles.
Fine finishes that are durable and resistant to the elements.
PVC profiles do not require maintenance.
Friendly with the environment.
Safe structure and designs.
Professional installation by our experts.
Our PVC Pergolas are ideal for home and shops.
Customize your surroundings and take your architectural projects to another level.
Proyectos
Get to know our projects throughout the Mexican Republic and get inspired. Give the quality and functionality of your space for a unique lifestyle.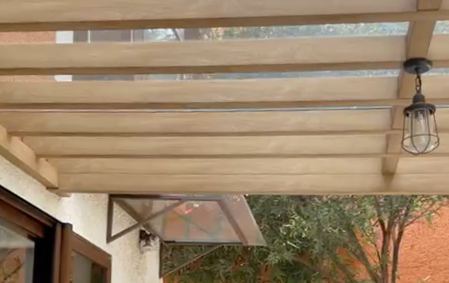 Wood Foliated Pergola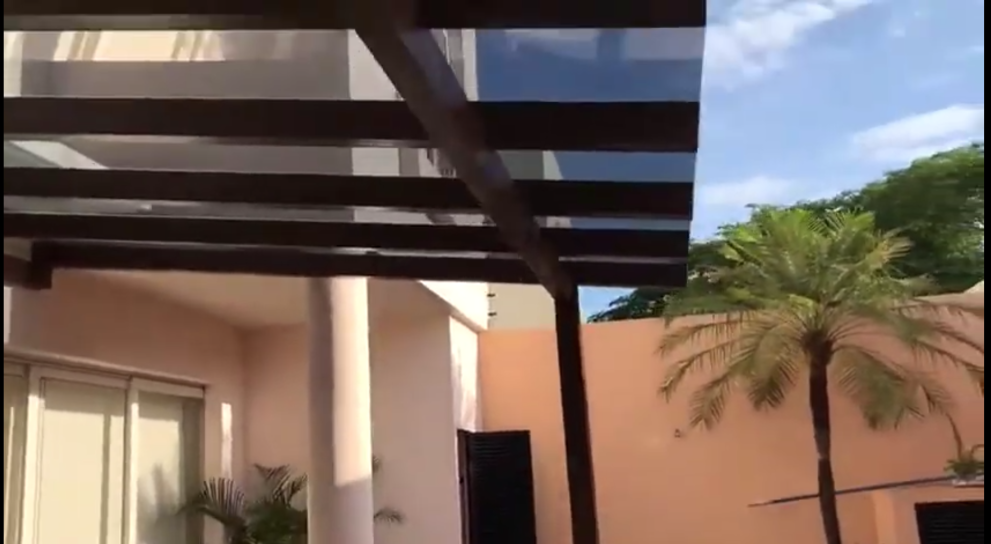 PVC decorative pergolas