 Motorized Bioclimatic Pergola
With American technology, our bioclimatic pergolas are ideal for rainy weather. They control the passage of natural light and protect your spaces with a push of a button. Transform and enjoy your surroundings with this innovative and luxurious architectural solution!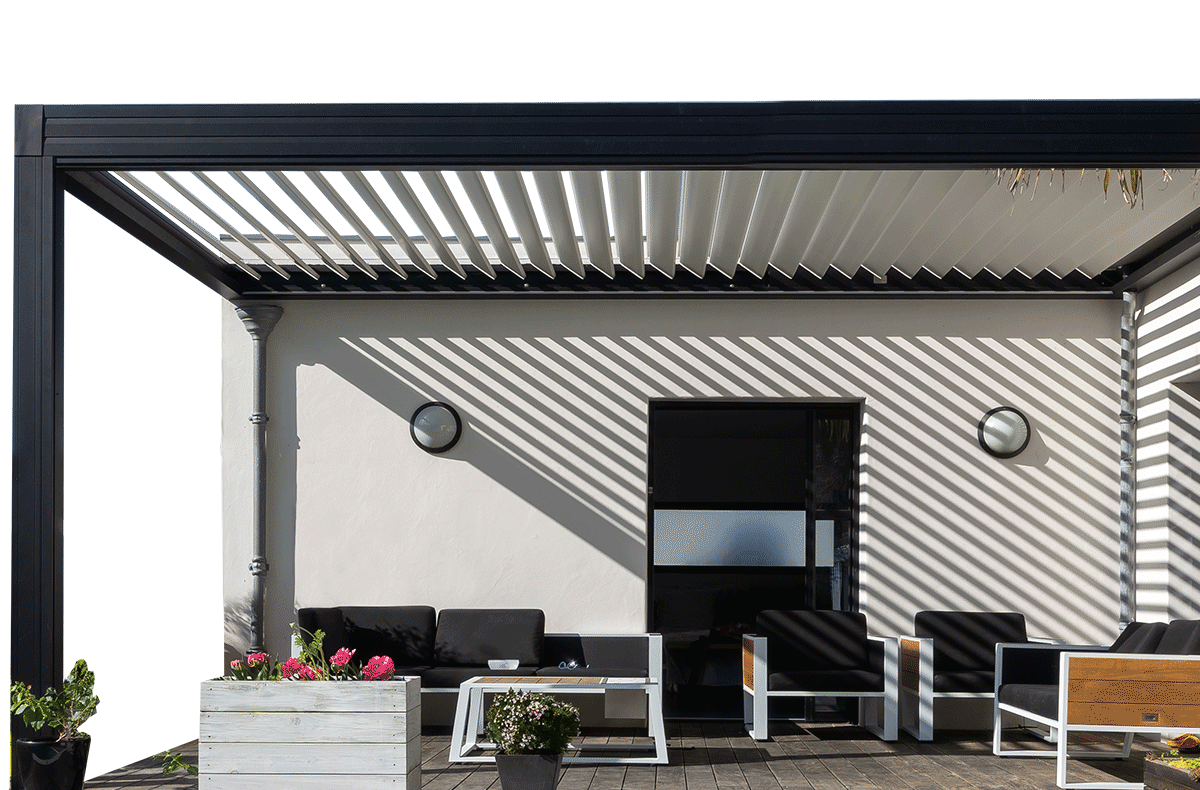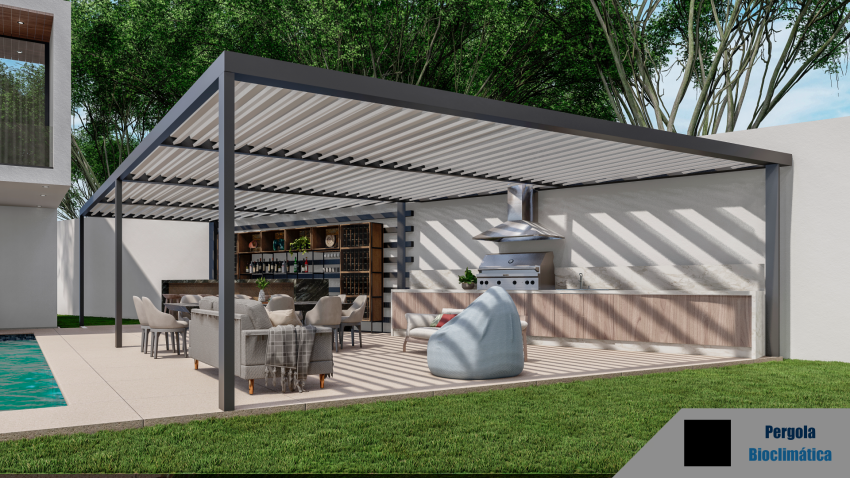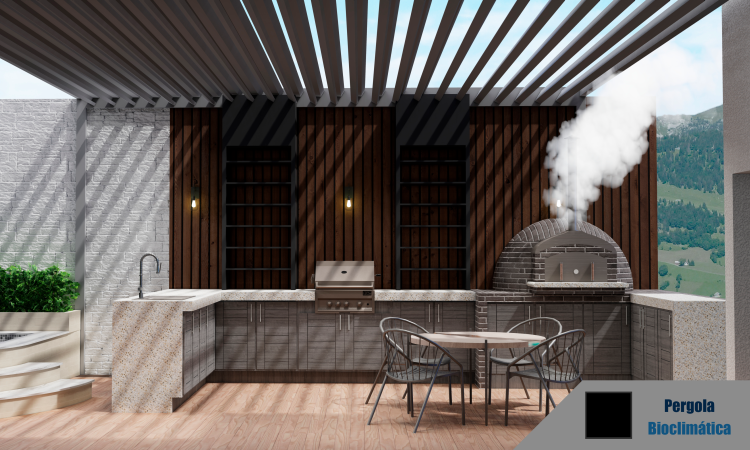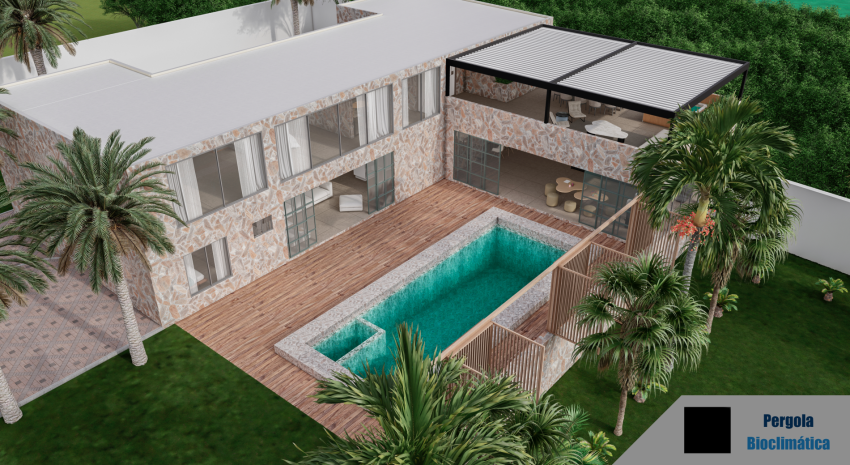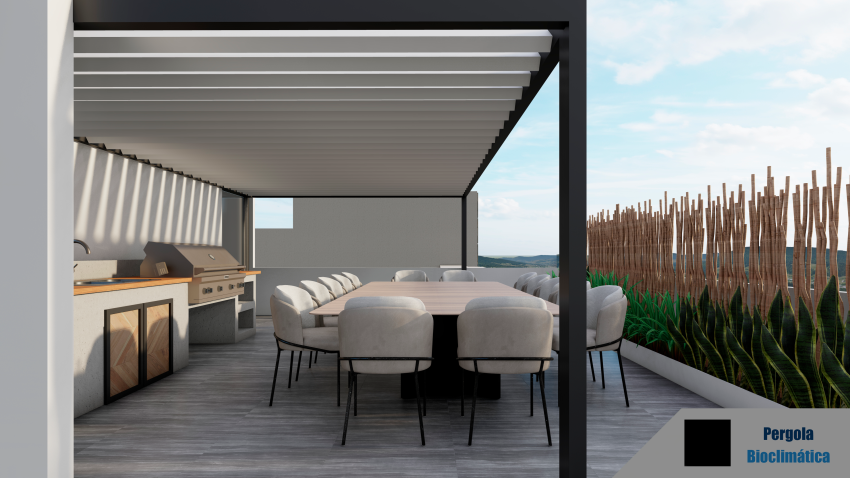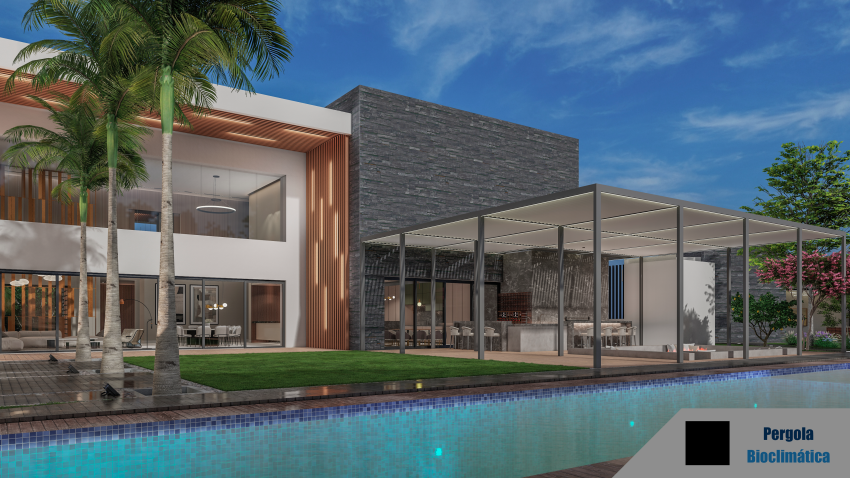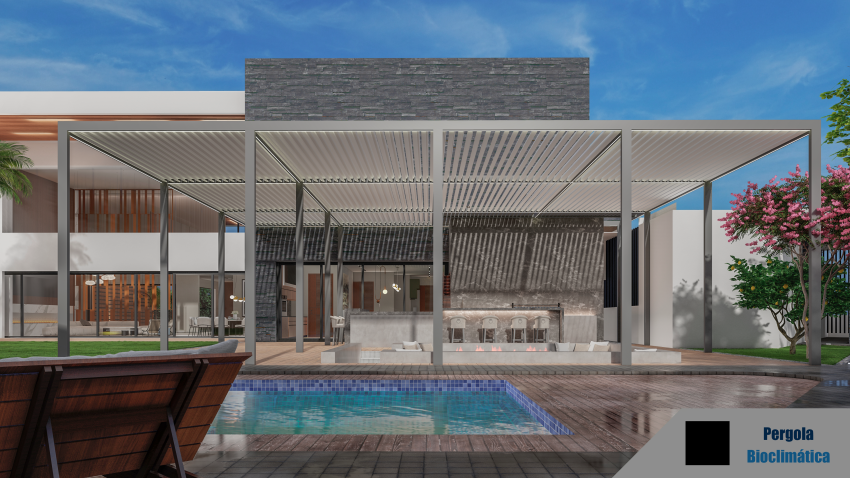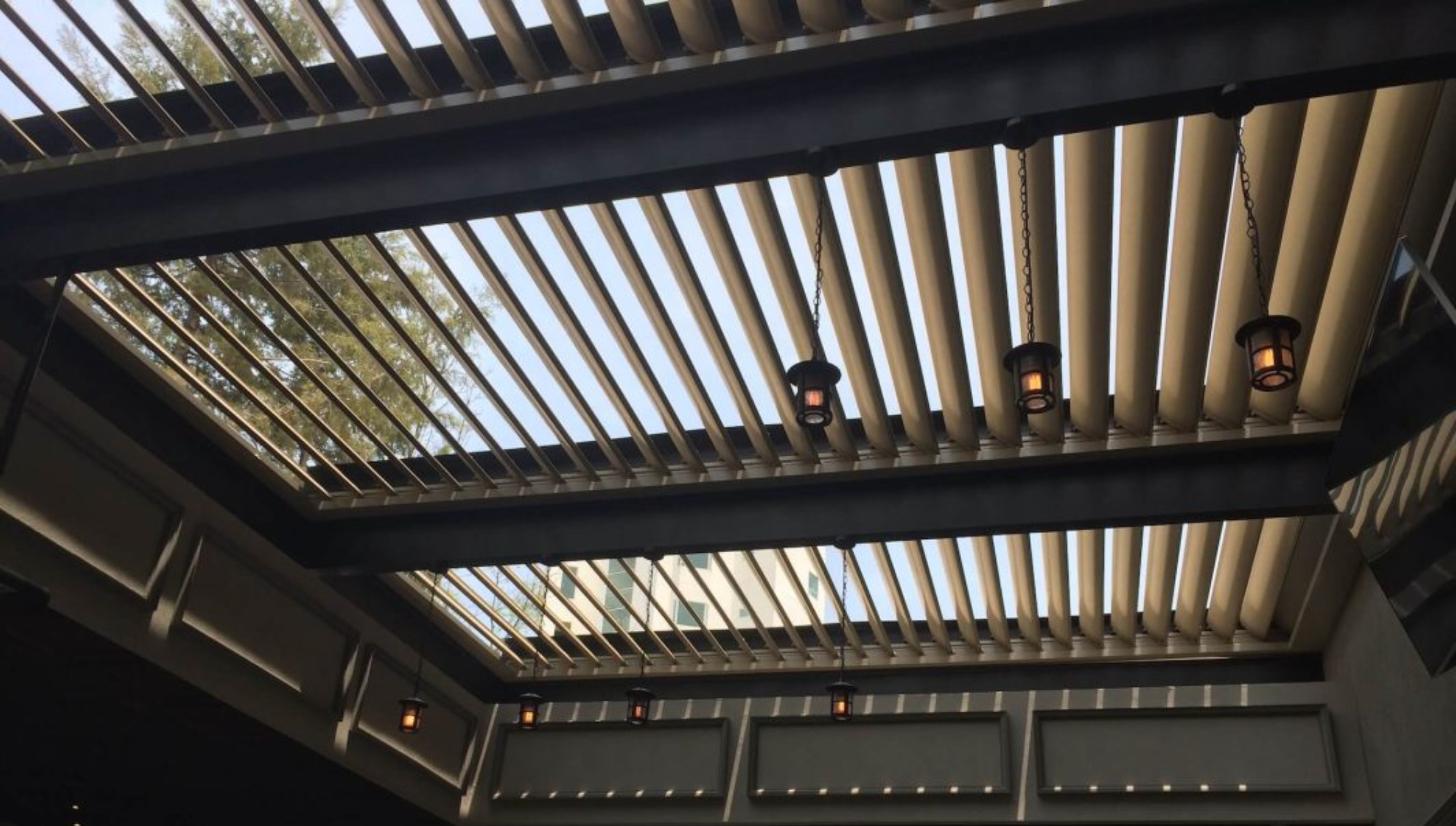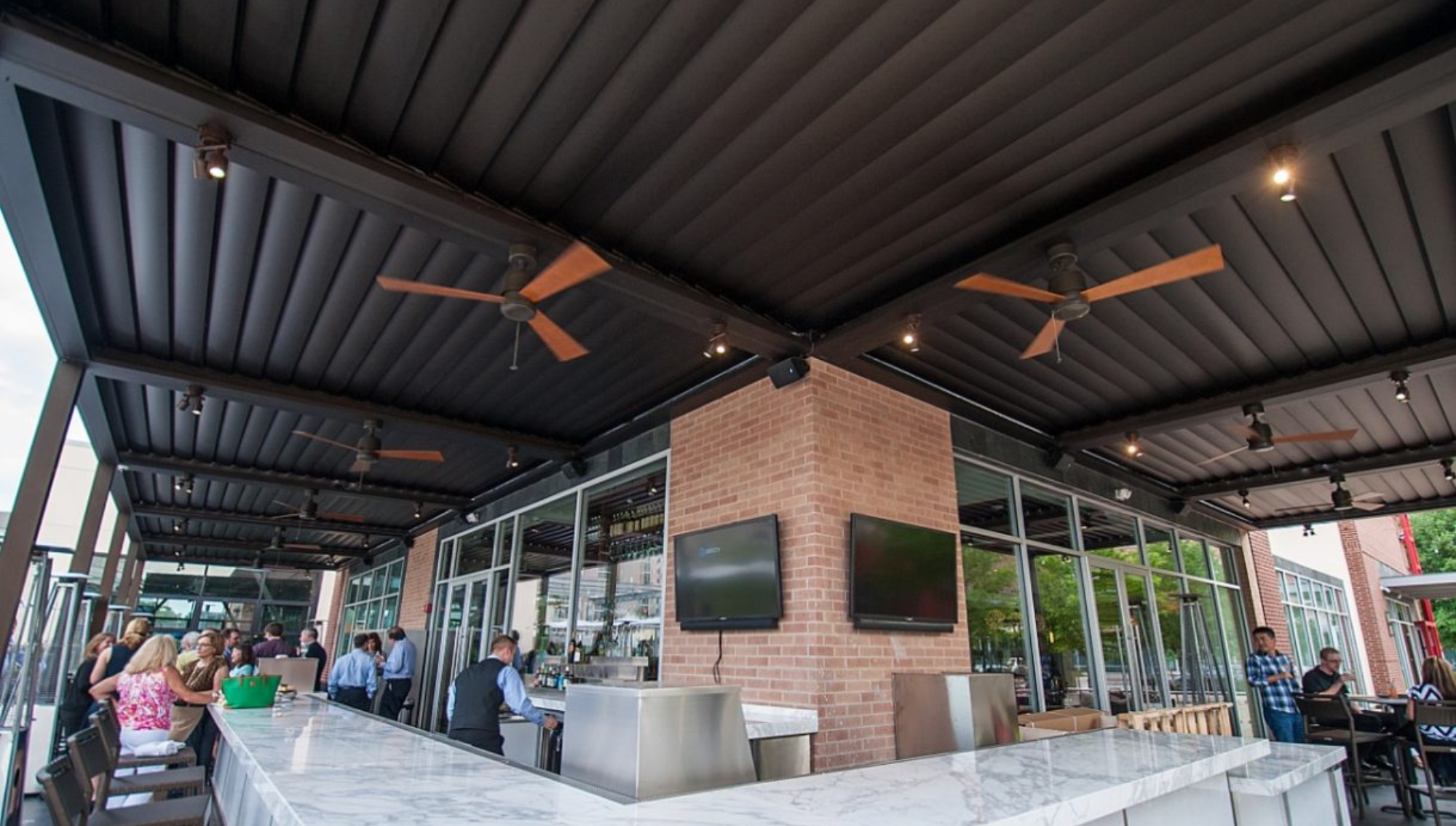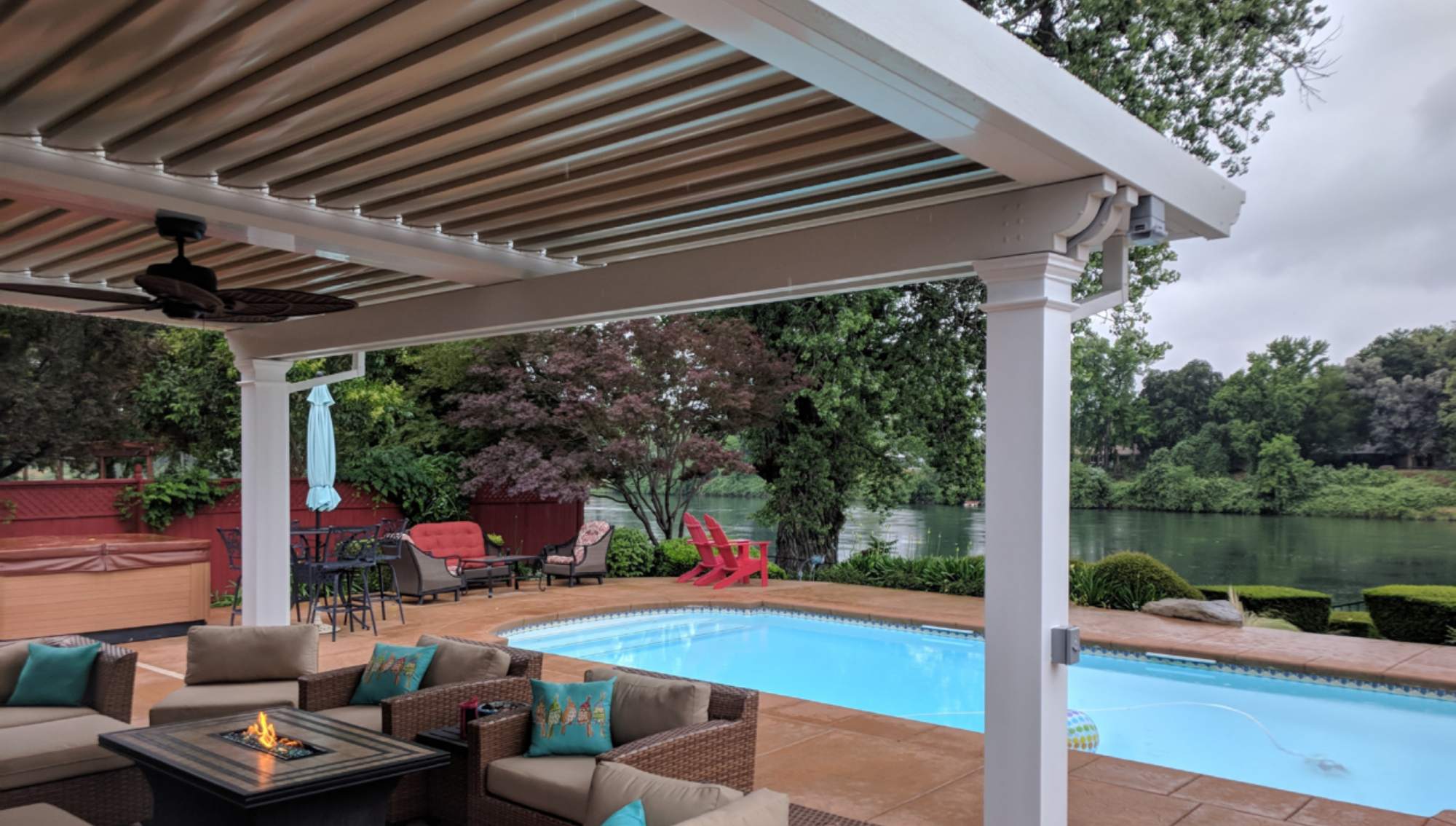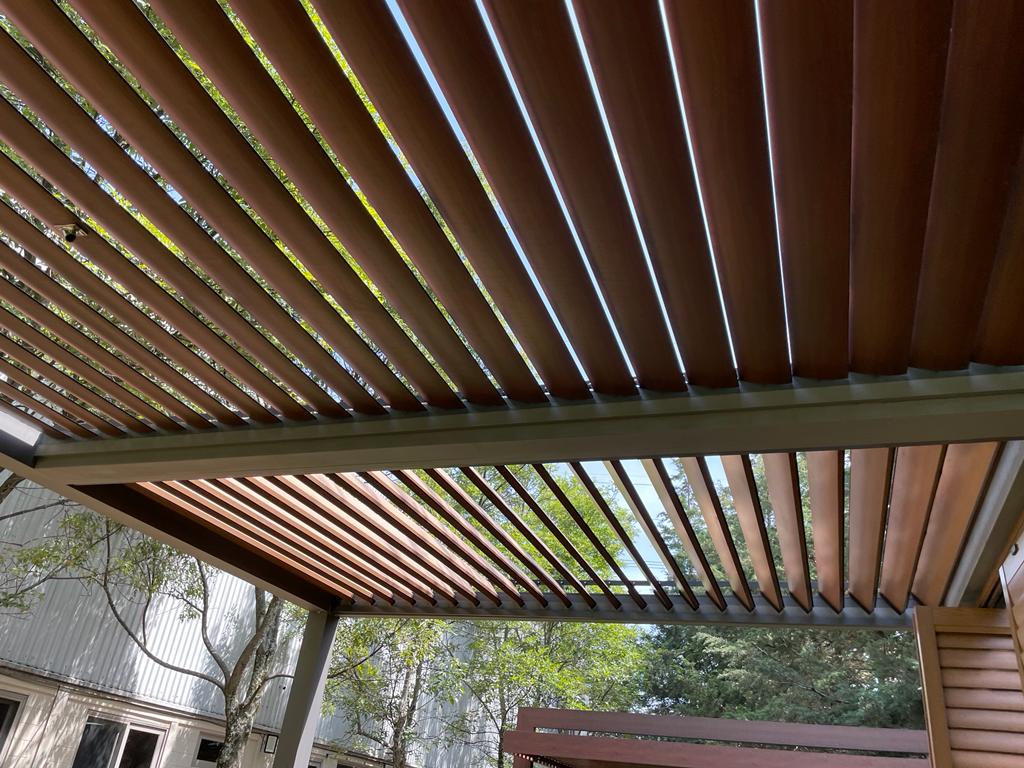 The exact balance between comfort, functionality and protection
A motorized system of aluminum slats provides shading and protection against climate changes and inclement weather. Thanks to its rotating slats, you can freely control the passage of natural light or shade automatically with the simple touch of remote control. Bioclimatic Pergolas are ideal for terraces, gardens, roof gardens and shops.
Benefits
Automated light and shadow control.
Waterproof cover.
Perimeter drain for rainwater harvesting.
Elegant, modern designs and custom finishes.
Safe and adaptable structures to any architecture.
Professional installation by our experts.
Caracteristicas
Made of extruded aluminum.
Light and durable.
Special drainage system.
Noise absorption and silent operation of the slats.
Hidden motorized system.
Lighting options.
Free rotation of the slats from 0º to 120º allows maximum use of the pergola in different weather conditions.
The roof at 0° remains closed and offers maximum protection against all types of weather.
Slats at 90° allow sunlight to enter.
120° slat allows full entry of light, even at sunset.
At 45°, they allow partial sunlight and lighting control.
Motorized bioclimatic Pergolas are architectural elements that add value to each property.
Transform spaces and control your environments with the push of a button. Quote your project and enjoy the benefits of state of the art american technology.
Projects
Get to know our projects throughout the Mexican Republic and get inspired. Give the quality and functionality of your space for a unique lifestyle.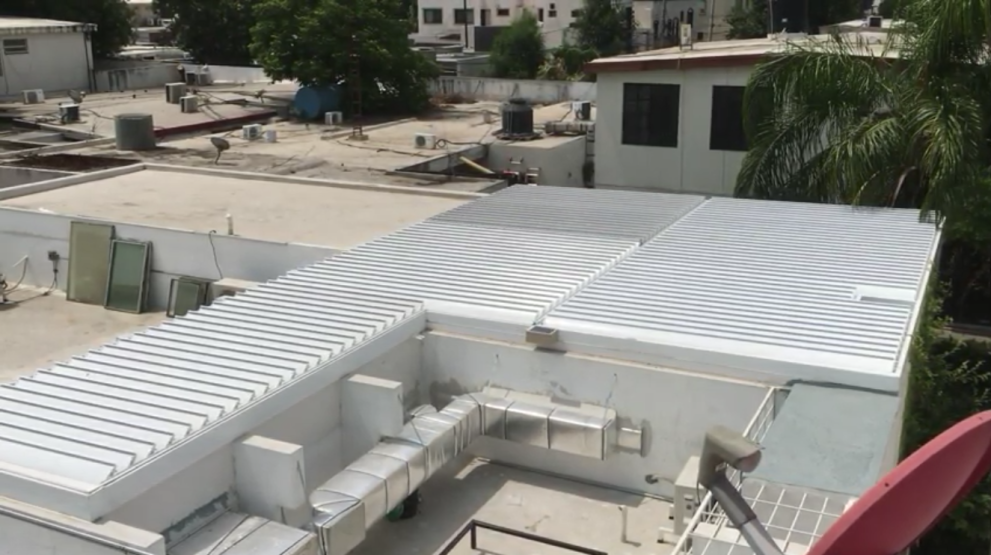 Bioclimatic Pérgola Luxury Screens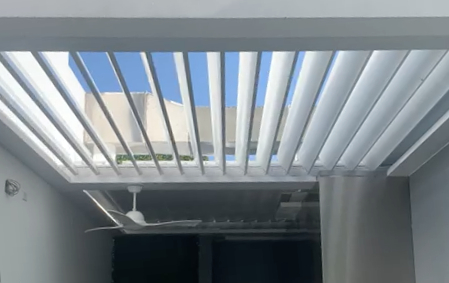 Motorized Bioclimatic Pergola